The game Splat! was designed specifically for 100 or more simultaneous players participating on the 120 foot video wall in the IAC lobby in Manhattan. The audience connects to the game by going to a URL on their smartphone, which spawns a character on the big screen and returns a mini game controller on their phone. Each player controls a unique bird avatar that sits on a telephone wire above a road. The game controller has a button that allows players to release bird droppings in order to hit moving targets on the road.
Featured in: Fast Company, The Gaurdian, Engadget
Concept / Design / Development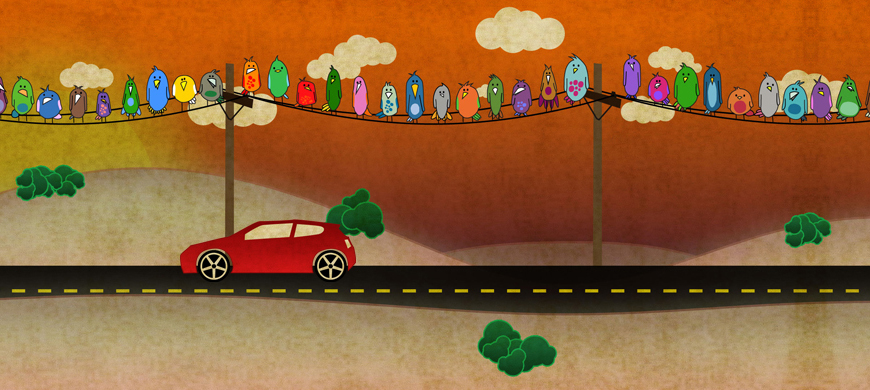 Demo Video
First Showing of SPLAT! at the IAC Building in Chelsea, NY
How it works

The game is designed to run inside a single or multiple browsers set to fill the big screen. Using either a dedicated app, or within the visuals on the screen, the audience are presented with a URL to access the game. Once a smartphone or tablet is connected to the game, a unique avatar appears on the game screen and a game controller appears on the users device to direct their unique avatar. After the interaction the system is able to refresh content on the mobile phone to capture data or offer user rewards.